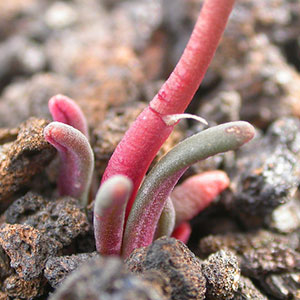 Image:
Matt Lavin
It is hard to imagine that summer is winding down, and we will be back in our respective positions soon. We are all inundated with the latest initiative, best practice, or new technique to try, but something that doesn't seem to be going away any time soon (yeah!) is STEM. Let me clarify that STEM is not just about science, technology, engineering, and math as the name might imply. It is really about a skill set that crosses all the disciplines and demands that teachers begin to actively collaborate and plan across departmental borders in order to provide authentic learning experiences. Several authors have written about life in the 21st century with a specific focus on the skill sets our students need to survive in a global economy. Tony Wagner (2008), author of The Global Achievement Gap, describes what he calls the seven survival skills for the 21st century. These are critical thinking and problem solving, collaboration across networks and leading by influence, agility and adaptability, initiative and entrepreneurialism, effective oral and written communication, accessing and analyzing information, and curiosity and imagination. "Being a lifelong learner and knowing how to access and analyze information, which is growing exponentially and is constantly changing, is far more important than rote learning of specific academic content" (Wagner, 2008, p. 257).
Victoria Lovejoy, a Science Educator from Pepperdine University, discusses across much of her work that STEM initiatives are designed to encourage educators to move beyond the curricula to find application of content so as to nurture the ability of students to look at problems systemically from the roots up and find each level of cause and effect in the development of creative solutions.
She explains that while experts predict that careers in the future will have the most growth in these four areas, it does not mean that the responsibility for preparation falls to teachers in these disciplines. More critical than the basic content knowledge are the communication skills, the ability to think critically, the use of imagination and creativity in problem solving, and initiative. These are skills we should all foster through our courses and lessons. Now, more than ever, we need to pool our resources to design integrated and authentic experiences for our students that truly foster the development of skills they will use in their futures. I agree with Dr. Lovejoy's new description of STEM as Sustainable, Tangible, Engaging, and Meaningful. Keep this in mind during your upcoming school year!
References:
Wagner, T. (2008). The Global Achievement Gap. New York: Basic Books.
Dana Corcoran
Science Coordinator
OCM BOCES
dcorcoran@ocmboces.org