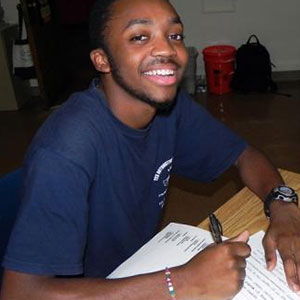 Image: 
EngageNY
In the news lately and in our communities, we have encountered parents frustrated with Common Core. In some case, parents are seeking to understand expectations and progressions within the Common Core to assist their understanding and enable them to support their children. Engage New York has included a section specifically for parents and offers multiple resources for families to increase understanding of WHAT the Common Core seeks to accomplish.
However, another concern raised is that teachers are applying different methods to promote increased thinking and not just solving the problem or finding the answer. This is especially true in mathematics. This can be frustrating as parents are not sure of HOW to support or assist their children.   Many schools and districts have offered math nights or other such resources to teach parents different vocabulary, approaches and models for math instruction.
An example of a different approach would be the array or table method used to teach multiplication and division. Of course these concepts can be taught in a more traditional sense and still meet the standards involved. However, many schools and classrooms are implementing the alternative approach. Other "new " models you may encounter include tape diagrams. Some might correctly argue in response to this concern that if the Standard itself does not specifically refer to a particular method of solution, then that solution technique will not be assessed. However, the thinking behind the "new" math is to instruct students so they have a deeper understanding of the mathematical concepts and theory and not just the protocol to solve a given practice problem.
Parents are dealing with a lot of questions and concerns as their children enter the world of the Common Core State Standards. There may be criticism of the modules or the approach being used in their child's curriculum both in the media and within the community. School districts can try to alleviate some of these concerns by providing parents with information forums about the Common Core Learning Standards where they have the opportunity to ask about the curriculum and how the district will be delivering these standards. Opportunities to be exposed to these new techniques, such as the array method of multiplication and tape diagrams, so they can help their children at home can be extremely informative and helpful. After all it is not only teachers needing to learn the approaches and vocabulary!
As we have seen, the Common Core Standards can cause a great deal of anxiety. We should do all that we can to ease this anxiety for both parents and students. The parent section on Engage New York is one place to start.
Jack McLoughlin
jmcloughlin@ocmboces.org
OCMBOCES Network Team
Math Consultant